Updating the Siciliano's Market site to match the quality reputation of the physical store.
Working on the redesign of the
Siciliano's Market
site was awesome! I'm a big beer fan and designing a site for a store that specializes in selling craft beer and homebrew kits was great. Working the colors, textures, stylistic elements, and fonts of typical beer products into the design and structure of their site was a fun challenge.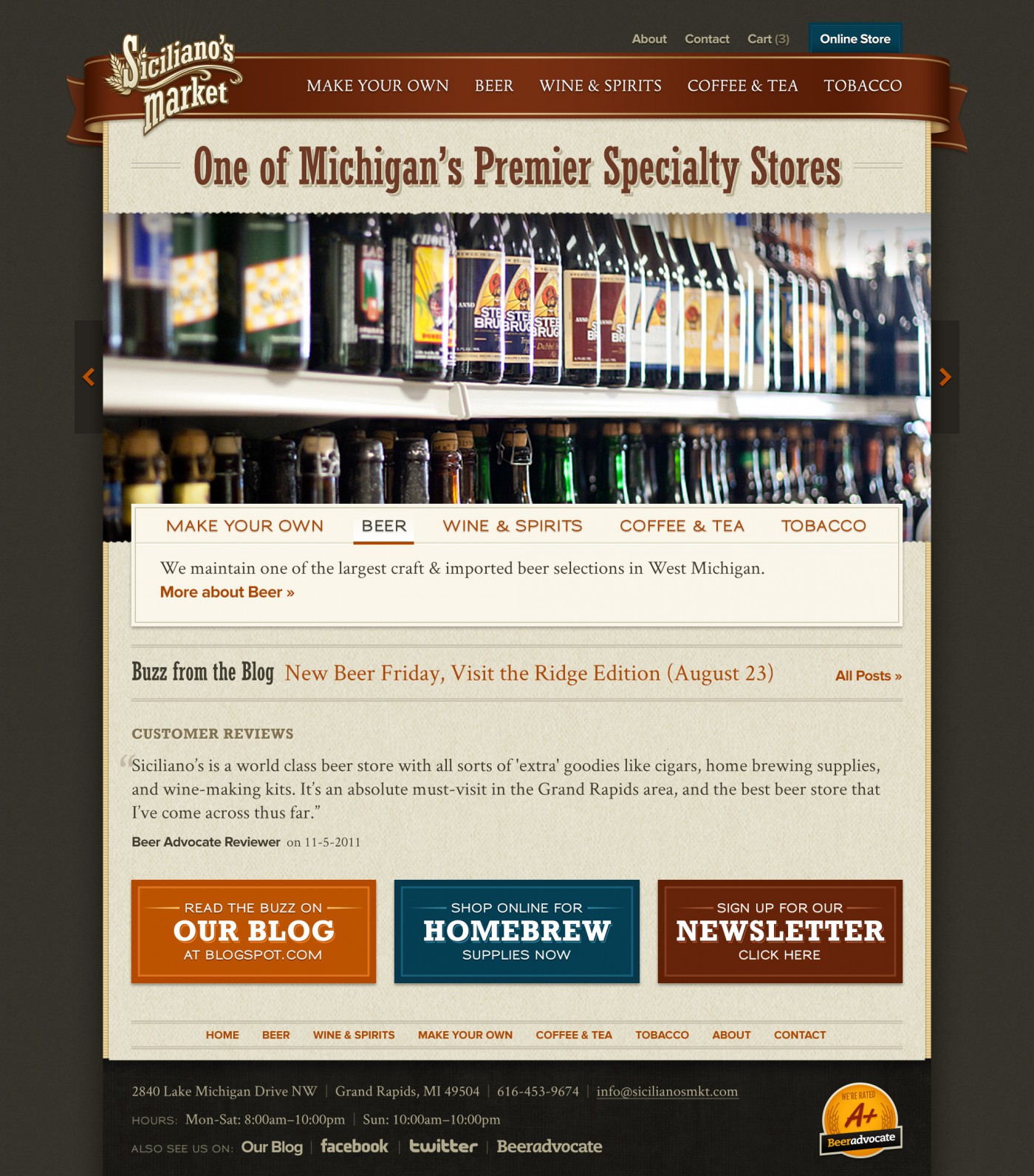 Main Site
Siciliano's needed an online presence that better reflected their brand and the specialty products they sell.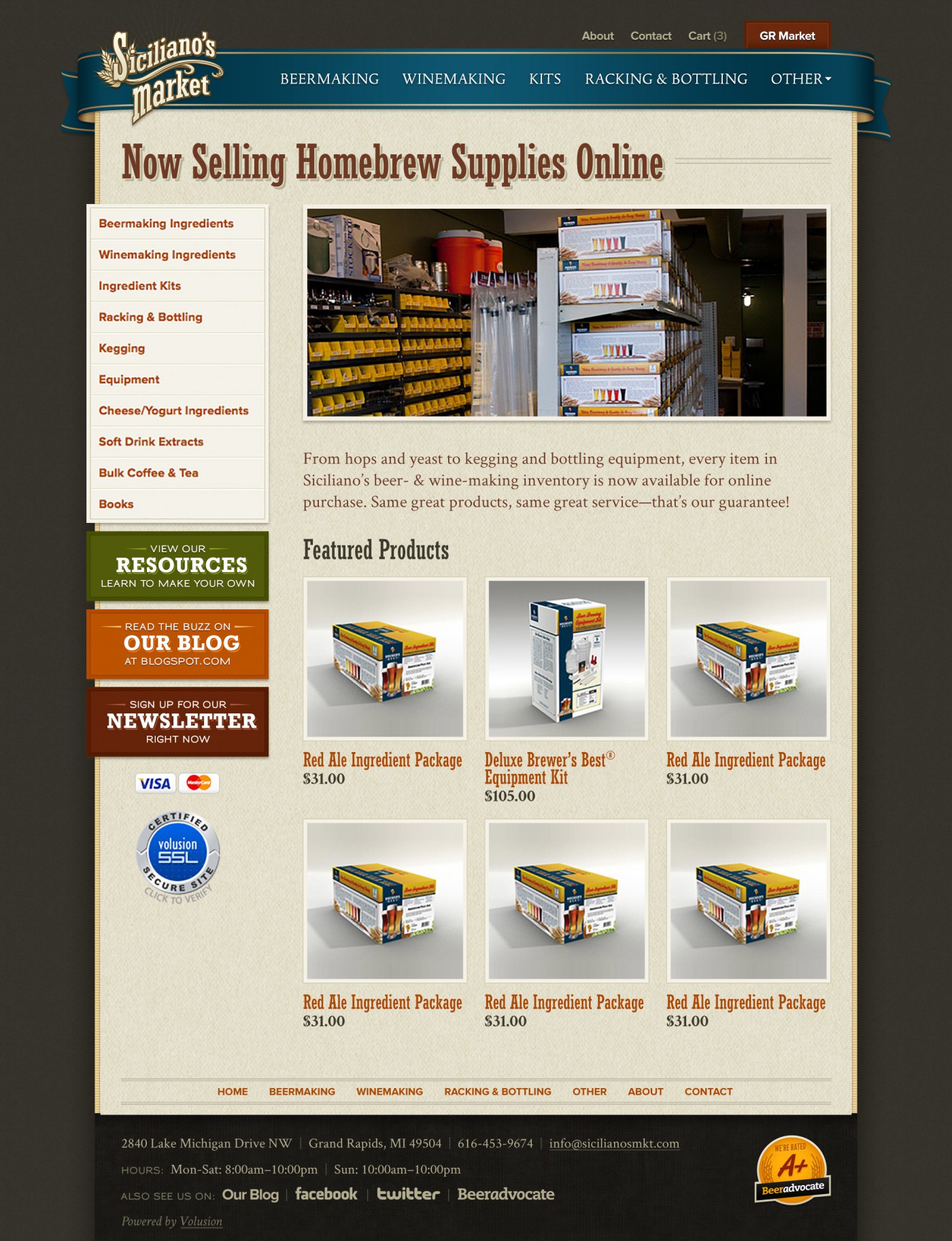 Online Store
Siciliano's online store is separate from their main site, but was designed to fit the same theme.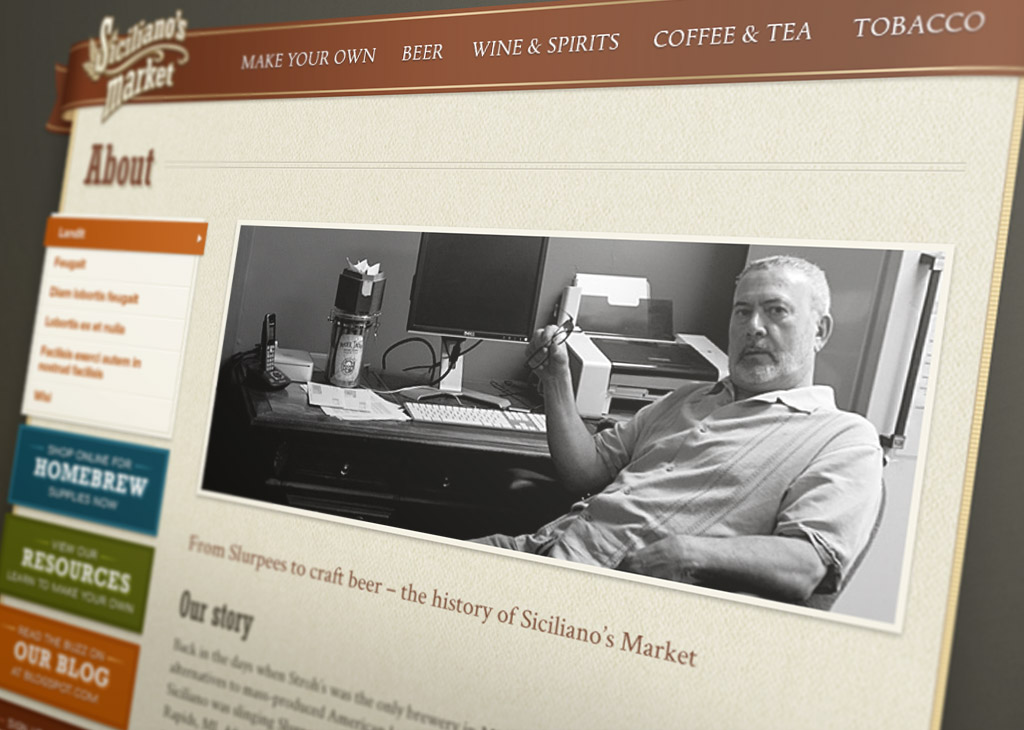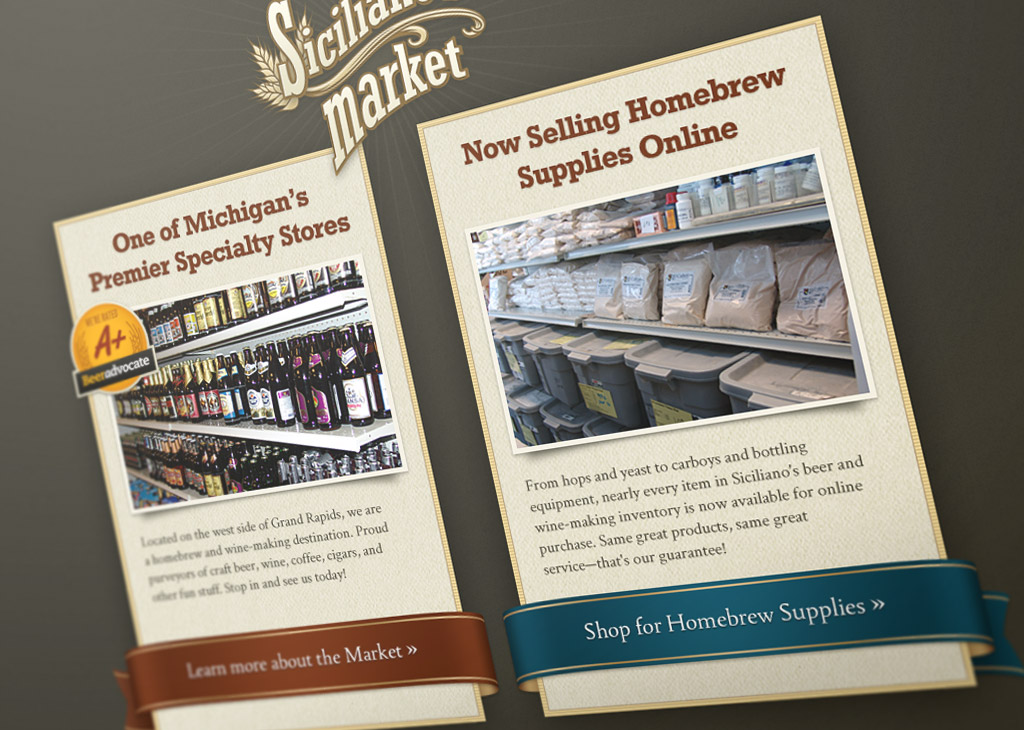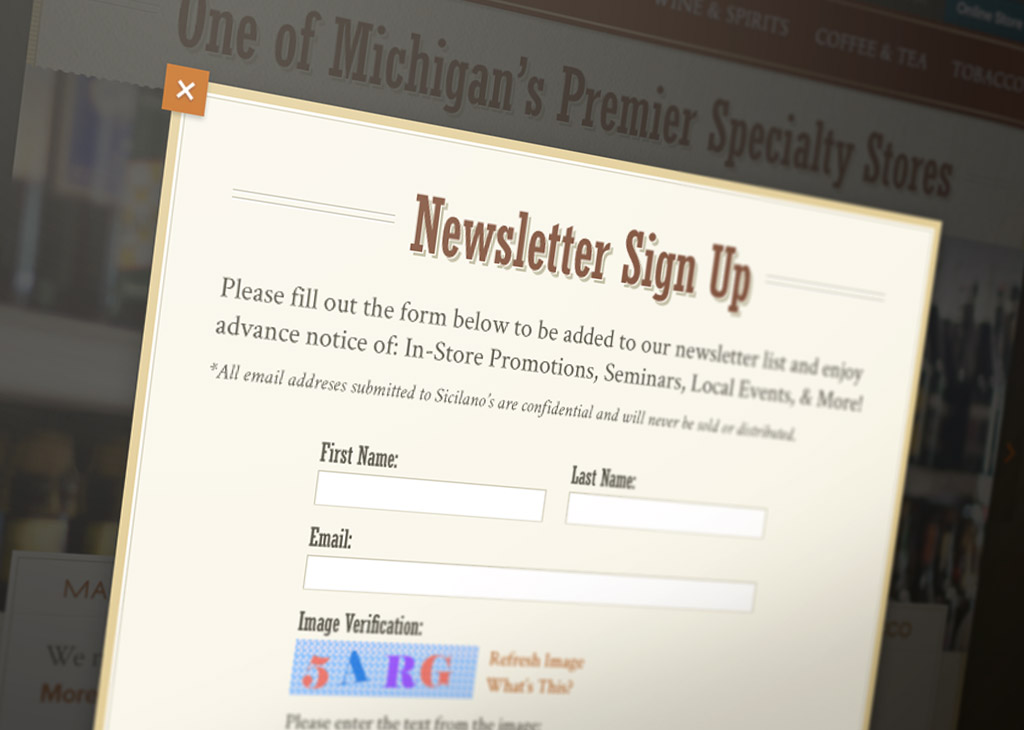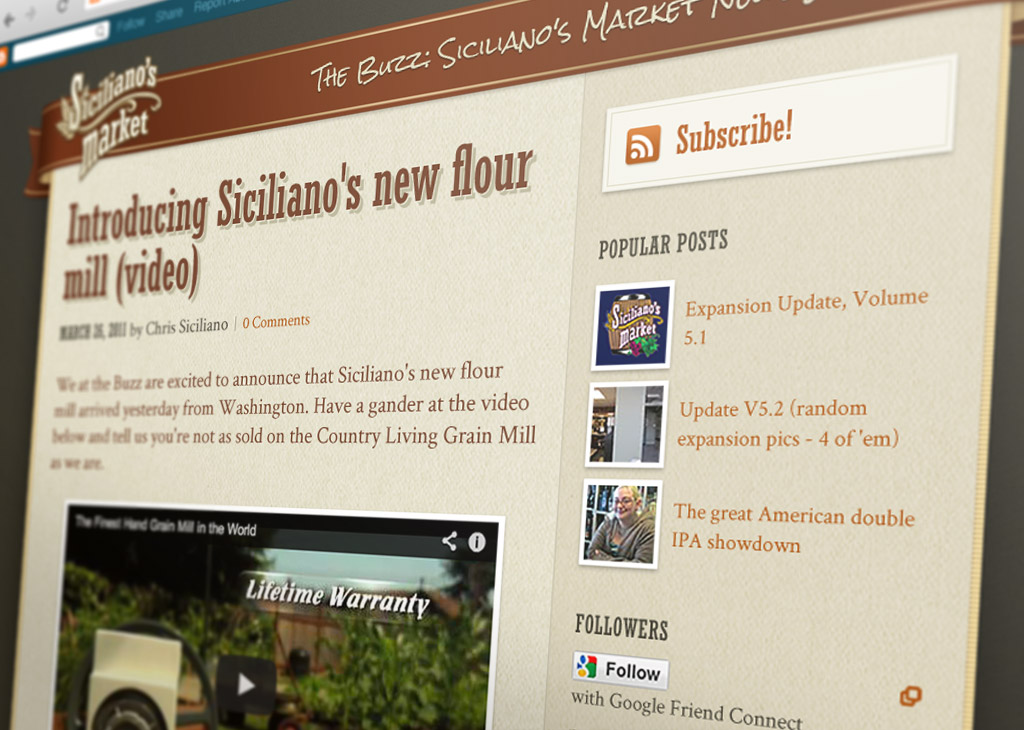 Other Screenshots
Various other screens that I designed; a general interior page, the initial site page, an online form, and their blog.