Winter is coming... so get some nuts!
The first project I ever worked on at Fusionary was for our end of the year client gift. That year we came up with an online game called Swoop-to-Nuts. The game is all about controlling a flying squirrel and collecting enough nuts to keep your energy up so you can glide as far as possible. As you progress in the game the seasons slowly change in the background. I created all of the game graphics and worked on portions of the site design.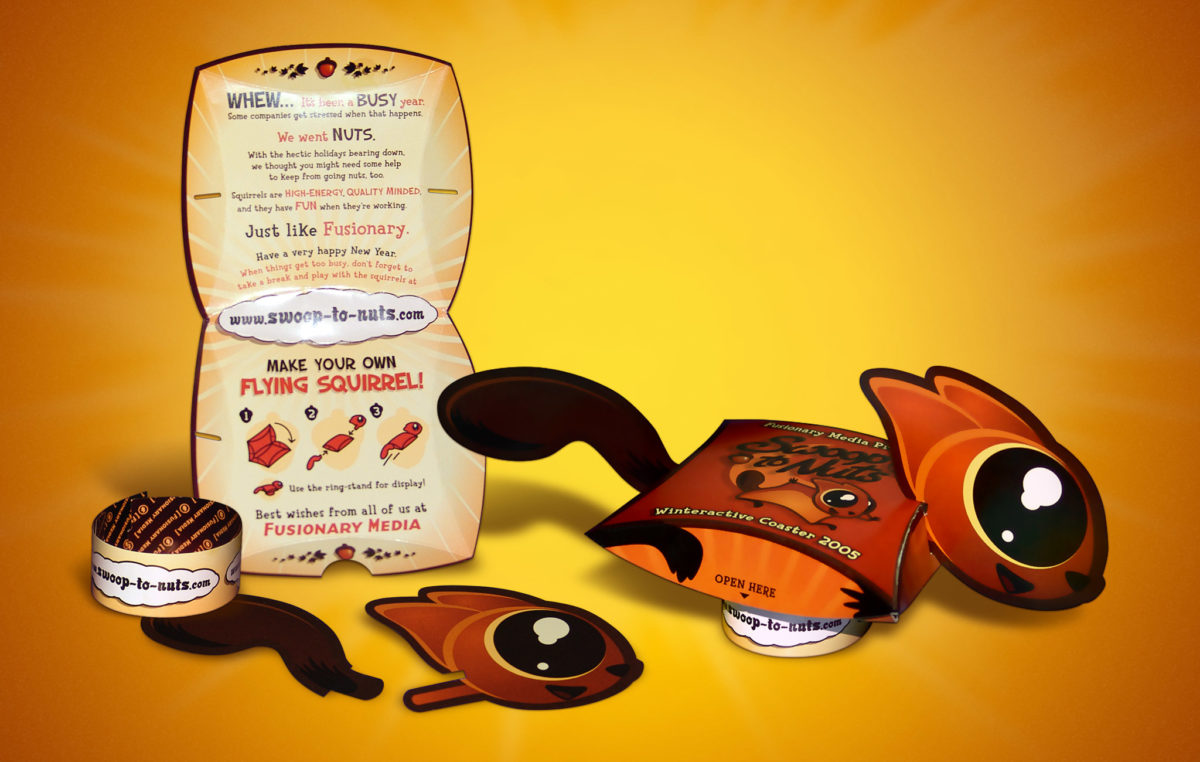 I designed a special card to send to our clients telling them about the game. When mailed it looked like a small, puffed out, square box. However, when opened, there was a nice little holiday greeting, an invite to play the game online, squirrel cutout parts, and a base. The cutout parts and base could be combined with the main box to create a tiny squirrel resembling the main character in the game!
A few years later, when the App Store opened up, I worked on updated designs for a mobile version of the game, but unfortunately development was never finished.
The background slowly changes through all of the seasons. Starting with Spring and continuing into an infinite Winter, as long as you don't touch the ground. These are the season designs from the app version of the game.