Site redesign for one of Grand Rapids' largest construction management companies.
Owen-Ames-Kimball has been in business since 1891. They have helped build many of the landmark structures in Grand Rapids and in other cities throughout West Michigan. They also have locations in Florida.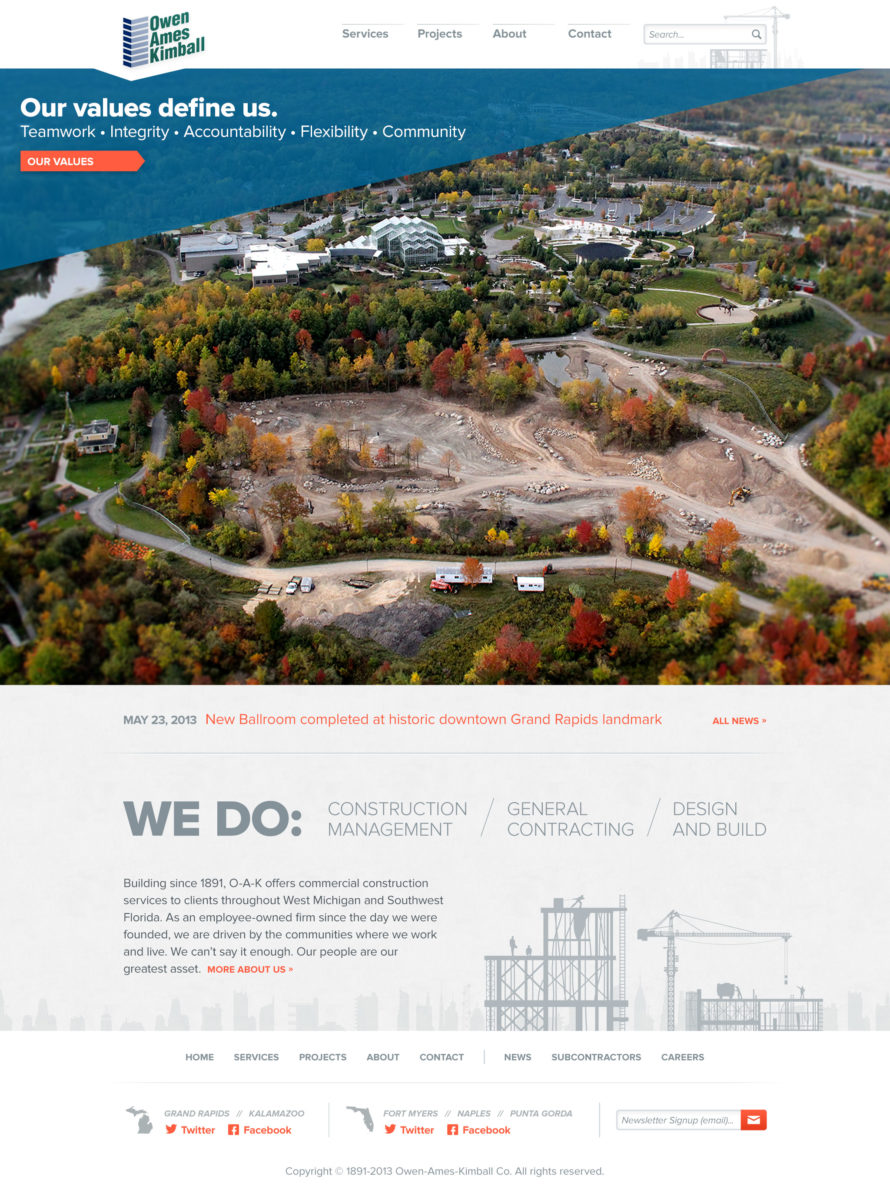 O-A-K wanted their work front and center, so I designed a full bleed slideshow as the primary focus on their home page.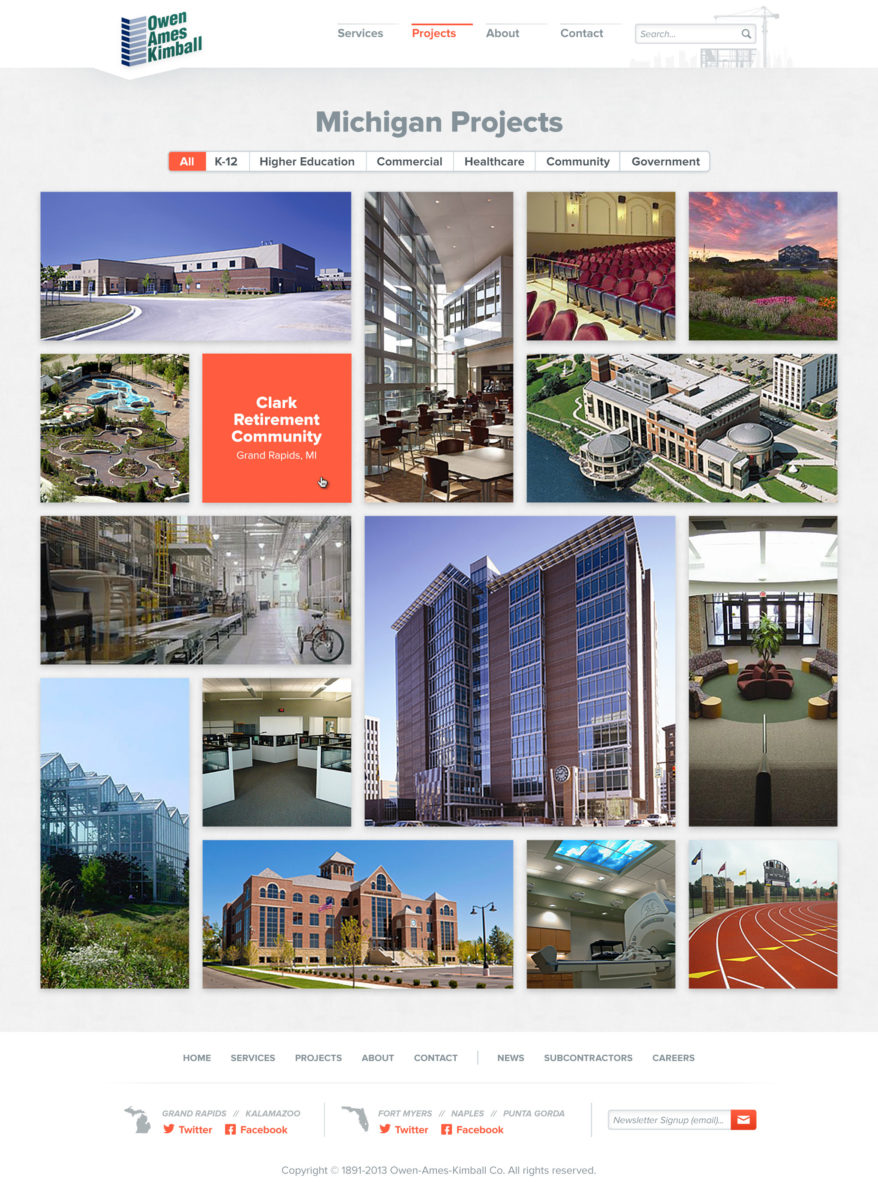 O-A-K has worked on hundreds of projects, so a mosaic photo grid was a great way to show it all off.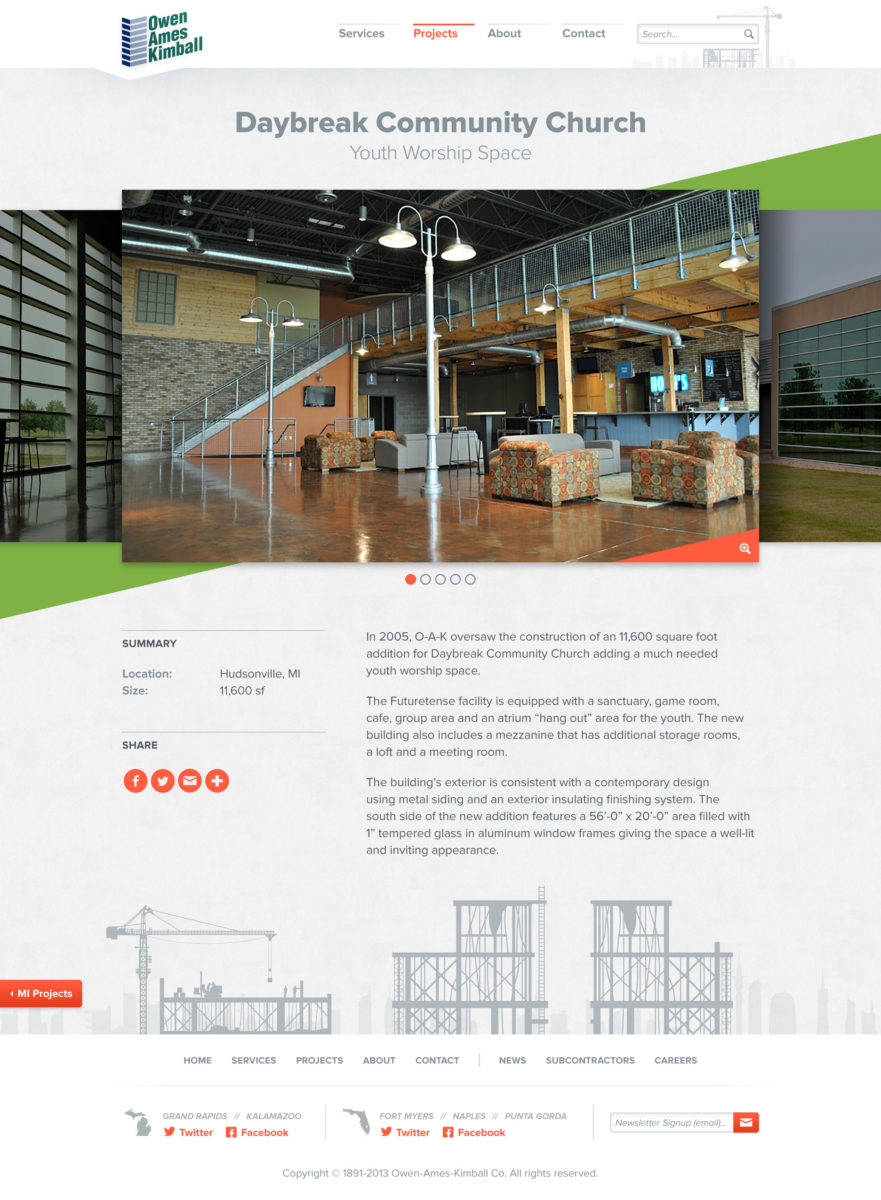 The slideshow on the project detail pages was designed to be the primary focus, and it can also be expanded to fill the entire browser. Additional project details, description, and testimonials can be added below the slideshow, as needed.
The entire site was designed to be responsive, and look great on any size device.
A selection of interior pages that were also designed (News, Projects Main, and Subcontractor Jobs shown).