Created a couple beer illustrations for a Grand Rapids brewery.
At Full Circle we've worked with Brewery Vivant to help them create many of the woodcut-style illustrations that they feature on each of their beer shields. The owner of the brewery has initial ideas for what he wants each image to be and we use that input to develop the final designs.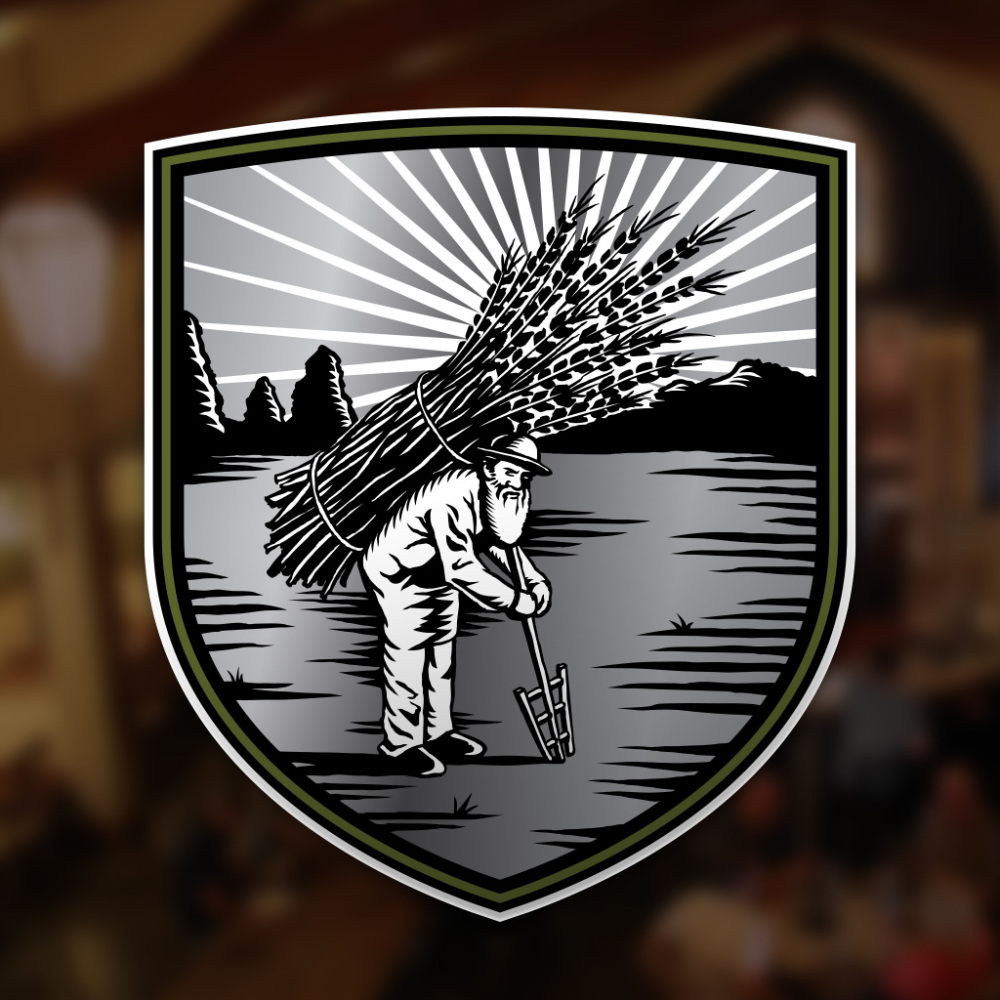 The owner requested an homage to Led Zeppelin's untitled fourth studio album. The old man was given a larger beard, he's holding an old style mash paddle, and he's carrying extra large stalks of wheat.
The owner requested cloaked figures standing around a circular stone structure, with a large fire in the center. An ominous face of a bearded wizard was added to the smoke to bring more drama to the illustration.